Our Farms
Messinger Meats Mirror takes it a step further by EXCLUSIVELY providing Central Albertans with Hormone & Chemical FREE Piedmontese Beef, raised in Lacombe by Peony Farm.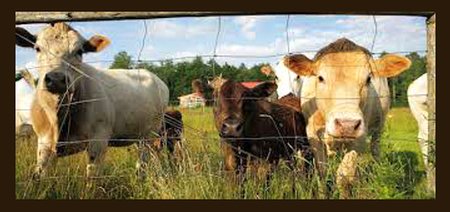 These Farmers respectfully steward their land with the importance of sustainable farming. It is fundamental to them to use natural practices that allow them to stay on the land in preparation for future generations.
The most Prestige Piedmontese Beef is grass fed on the pasture and grain finished with a low ratio of cereal grain (grown by the Peony Farm in Lacombe, Alberta without enhancers) to achieve the highest quality at the perfect age. Raised humanely, Hormone and Chemical free.
We proudly offer the finest Alberta raised Bison, Elk, Milk Veal and Lamb raised on Central Alberta's pastures.
The Gold winning Pork, which is also Hormone and Chemical Free is raised in Blackfalds by Zuidhof Farms.