Health Benefits of Piedmontese Beef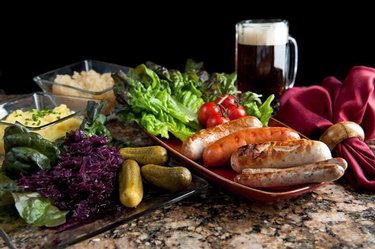 Do you follow a strict diet due to your health? Are you are a fitness lover? Or is body building your goal?

If you want to get in to shape with a weight plan, or are on weight maintenance program, or live according to the Paleo Diet, Piedmontese Beef is a great choice to help you to cook healthy wholesome meals for your family.

"The benefits of piedmontese beef are second to none."
It is the healthiest fast food you can get! Piedmontese beef is a real asset to today's busy lifestyle. It actually reduces the cooking time by 1/3 due to its natural tenderness. It's richest in nutrients, and contains significantly higher levels of protein and omega 3, 6 (fatty acids EFA the DHA brain food).
Piedmontese beef contains 1.5 times the amount of DPA essential fatty acid (found in seal oil) than any other beef. Polyunsaturated fats contain those good essential fatty acids (EFA) that our bodies cant produce on its own.

Compared to any other beef it is extremely low in saturated fats, calories and cholesterol.
Now Available In Store
Pick up your fresh Messinger Meats at our participating store locations.